Home
Mothers Jewelry-
Mothers Rings
Name Rings
Pendants For Mother
Charms
Family Cameos
Lockets
Brooches & Pins
Bracelets
Mother & Child Designs
Mother's Little Kids
Mothers Sterling Silver
Mothers Showcase
Inspirational Jewelry
Religious Jewelry
Wedding Bands
Birthstone Rings
Jewelry Boxes
Fathers Jewelry
Bumble's Trinket Boxes
WHAT'S NEW?

Order Status
Mothers Jewelry FAQs
Finger Sizers
Brass Samples
General Stone Info
Questions?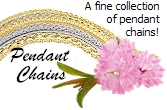 n
View All Collections | Page 1 | Page 2 | Page 3 | Page 4 | Page 5 | Page 6 | Page 7 | Page 8 | Page 9 | Page 10

23. Personalized Mother's & Grandmother's
Pendants In Sterling Silver

Sterling silver pendants to commemorate Mother's Day or any day you want to make special. A nice assortment of styles that can be set with simulated crystal stones to represent each member of mother's or grandmother's family. Choose from sterling silver or 14k yellow gold bezels... bezels are the metal that surrounds the birthday stone. Some designs can also be custom engraved with family names. Click here to view selection.
---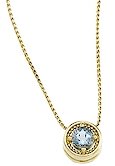 24. Solitaire Chain Slides


An extensive selection of custom-set chain slides in 14k gold. These lovely designs can be set with diamonds, genuine colored birthstones or simulated birth month stones to represent mom's unique family. Click here to view selection.
---
25. Charm Bracelets... The All Around Keepsake

The beauty of charm bracelets is that you can add a new keepsake to to commemorate many special occasions which makes them even more memorable. Click here to view our selection.
---
View All Collections | Page 1 | Page 2 | Page 3 | Page 4 | Page 5 | Page 6 | Page 7 | Page 8 | Page 9 | Page 10