Home
Mothers Jewelry-
Mothers Rings
Name Rings
Pendants For Mother
Charms
Family Cameos
Lockets
Brooches & Pins
Bracelets
Mother & Child Designs
Mother's Little Kids
Mothers Sterling Silver
Mothers Showcase
Inspirational Jewelry
Religious Jewelry
Wedding Bands
Birthstone Rings
Jewelry Boxes
Fathers Jewelry
Bumble's Trinket Boxes
WHAT'S NEW?
Order Status
Mothers Jewelry FAQs
Finger Sizers
Brass Samples
General Stone Info
Questions?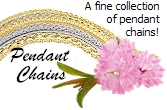 View All Collections | Page 1 | Page 2 | Page 3 | Page 4 | Page 5 | Page 6 | Page 7 | Page 8 | Page 9 | Page 10 | Page 11
17. Mothers Ring & Pendant
Designs With Tiny Diamond Accents


Create a special memory with a delicate mothers ring or mothers pendant. Tiny diamonds accent this special collection of rings and pendants for mothers. Intricately set diamonds add sparkle to already pretty designs. The rings and pendants are offered here in 14k gold... all white or two-tone. Click here to view this collection.

---


18. Stacking Rings for Mothers & Grandmothers


Another group of stacking rings. This collection offers some pretty styles with unique stacking combinations. Available in 10k or 14k, yellow or white gold. Click here to view collection.

---

19. Black Hills Gold Mothers Rings and Pendants

The soft look of authentic Black Hills Gold is offered here in mothers ring and pendant designs. Jewelry is cast in 10k yellow gold with 12k pink and green gold leaves that highlight this special collection on keepsakes crafted in South Dakota. A couple designs are also offered in sterling silver. Each keepsake ring is custom set with genuine birthstones that represent her unique family and makes for a soft and feminine gift for Mother's Day, birthdays, or any day you'd like to make extra special for mom. Click here to view our selection of Black Hills Gold mothers jewelry.
---
View All Collections | Page 1 | Page 2 | Page 3 | Page 4 | Page 5 | Page 6 | Page 7 | Page 8 | Page 9 | Page 10