Home
Mothers Jewelry-
Mothers Rings
Name Rings
Pendants For Mother
Charms
Family Cameos
Lockets
Brooches & Pins
Bracelets
Mother & Child Designs
Mother's Little Kids
Mothers Sterling Silver
Mothers Showcase
Inspirational Jewelry
Religious Jewelry
Wedding Bands
Birthstone Rings
Jewelry Boxes
Fathers Jewelry
Bumble's Trinket Boxes
WHAT'S NEW?

Order Status
Mothers Jewelry FAQs
Finger Sizers
Brass Samples
General Stone Info
Questions?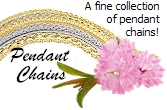 View All Collections | Page 1 | Page 2 | Page 3 | Page 4 | Page 5 | Page 6 | Page 7 | Page 8 | Page 9 | Page 10 | Page 11
12. Mother & Child® Pendants & More
Includes mother and child symbols from several popular designers!


Looking for just the right gift for your mother? We offer a beautiful collection of specialty mothers pendants for BOTH mother's with new babies and mothers with adult children. This section has many of our most popular mother and child designs from several manufacturers on one page for easy comparison. Decide which design best expresses and celebrates the joys of motherhood and that timeless expression of love. Click here to view the collection.

---

13. Moppets Pendants and Charms

Sweet little boys and girls crafted in a special sterling silver called Argentium that resists tarnishing or in 14k yellow gold. Fun designs that celebrate the joy of childhood. Moppets can be worn as a pendant on a chain or on a charm bracelet. Click on one of the links below to view these wonderful designs!
---
View All Collections | Page 1 | Page 2 | Page 3 | Page 4 | Page 5 | Page 6 | Page 7 | Page 8 | Page 9 | Page 10