Home
Mothers Jewelry-
Mothers Rings
Name Rings
Pendants For Mother
Charms
Family Cameos
Lockets
Brooches & Pins
Bracelets
Mother & Child Designs
Mother's Little Kids
Mothers Sterling Silver
Mothers Showcase
Inspirational Jewelry
Religious Jewelry
Wedding Bands
Birthstone Rings
Jewelry Boxes
Fathers Jewelry
Bumble's Trinket Boxes
WHAT'S NEW?

Order Status
Mothers Jewelry FAQs
Finger Sizers
Brass Samples
General Stone Info
Questions?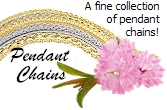 View All Collections | Page 1 | Page 2 | Page 3 | Page 4 | Page 5 | Page 6 | Page 7 | Page 8 | Page 9 | Page 10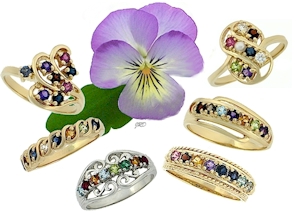 8. Mothers Jewelry Collection
20 lovely designs of unique mothers and grandmothers rings crafted in Canada. Each ring can be set with from 3 to 8 birth month stones. Choose from 10k or 14k yellow or white gold with genuine or simulated stones. Click here to view selection.
---
9. Mothers Jewelry Selection

Another small collection of mothers jewelry. Mothers rings, bracelet and pendant selections with fast shipping on all items in this collection. Click here to view selection.
---
View All Collections | Page 1 | Page 2 | Page 3 | Page 4 | Page 5 | Page 6 | Page 7 | Page 8 | Page 9 | Page 10