Home
Mothers Jewelry-
Mothers Rings
Name Rings
Pendants For Mother
Charms
Family Cameos
Lockets
Brooches & Pins
Bracelets
Mother & Child Designs
Mother's Little Kids
Mothers Sterling Silver
Mothers Showcase
Inspirational Jewelry
Religious Jewelry
Wedding Bands
Birthstone Rings
Jewelry Boxes
Fathers Jewelry
Bumble's Trinket Boxes
WHAT'S NEW?
Order Status
Mothers Jewelry FAQs
Finger Sizers
Brass Samples
General Stone Info
Questions?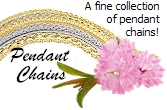 29. Forget-Me-Not Bracelet


A lovely bracelet that is crafted in sterling silver or 14k yellow or white gold with antiquing highlights. Engraving and optional genuine stones are also available. Makes a lovely keepsake bracelet from mom. Click here to view the collection.


---

30. Inspirational Family Jewelry


A beautiful collection of inspirational jewelry. Whether celebrating the joy of motherhood, a special relationship with a precious daughter or the loss of a cherished loved one, this collection conveys our feelings in a special way. Many of the unique designs include eloquently worded gift cards that express heartfelt joy, spiritual love, sometimes sorrow but also hope for tomorrow. Beautiful keepsakes with a true meaning behind them... or just pretty keepsakes. Click here to view this wonderful collection.

---

31. The Original Mother & Child® Pendants


The original Mother and Child® pendants, rings, earrings and more by Janel Russell... a traditional mothers gift. The simple design that stands for so much. Family design is also available. Choose from sterling silver, 14k yellow, white or two-tone gold or the large design in 18k yellow gold. Click here to view the collection.

---

32. Fabulous Sterling Silver Brooches


We are excited to share with our customers a beautiful new garden of floral brooches! These are charming pin designs that can be custom set with her family's unique birth month stones to create a memorable mothers or grandmothers brooch. These items will all be offered in sterling silver so it will keep pricing more affordable. 14k yellow or 14k white gold will also available but will take longer to craft.

Click here to see what's coming up in
our new flower garden of brooches!
---
View All Collections | Page 1 | Page 2 | Page 3 | Page 4 | Page 5 | Page 6 | Page 7 | Page 8 | Page 9 | Page 10